Save the date: October 15-18, 2020
(MEA – Minnesota Educator's Week)

Proficiency Through Global Studies:
A Creative Curriculum Teacher Retreat
Are you frustrated with your students' lack of world knowledge?
Imagine yourself spending a long weekend:
Immersed in the nourishing setting of Lake Superior's North Shore
Collaborating with a network of like-minded teachers
Learning skills to be the teacher you've always wanted to be
Writing your own culture lessons supported by an expert guide at your side

National Teacher Trainer, Janice Holter Kittok
Jan shows you how to stay 90% in the target language and teach meaningful cultural content. These are the standards set by today's profession but where can you learn HOW to do these things? Help is here! You deserve to "retreat yourself" at a professional weekend.
BONUS FOR EVERY PARTICIPANT – Value $99
Each participant takes home a print copy of Jan's newest book, Rethinking Language Instruction: Learn. Let go. Leap.
Teachers will keep this nearly 200-page resource on the top of their desk for frequent reference, step-by-step guidance, and inspiration.
Language Acquisition From Theory to Classroom Practice
Setting the Stage for a Target Language Classroom
Strategies for CI (Comprehensible Input)
Creating the Conditions for Speaking and Writing Success
Get Off the Grammar-based Syllabus using a Whole Language Approach
Content-Based Storytelling Lesson Planning Templates
The Big Picture Curriculum – A Vision For the Future of Language Learning
Why a professional development retreat?
Allow yourself space in a place where you can reflect on the science of learning and the art of teaching. Optimal learning takes place in a comfortable environment removed from the daily stress of the classroom. A retreat sets the stage for openness to new ideas and creative flow.  Wear comfy clothes. There will also be time to relax, reflect, journal, create or socialize.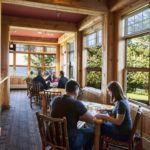 What is CI?
Comprehensible Input is understanding what you hear and read, the key to language acquisition.
What is Content-Based Storytelling?
Content-Based Storytelling (CBS), created by the workshop presenter, is a combination of strategies to teach cultural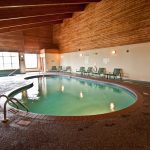 knowledge while staying in the target language (geography, history, biography, current events, legends, literature…).  CBS combines strategies from CI (Comprehensible Input), Content-Based Instruction, Sheltered Content Instruction, Immersion, TPR, Natural Approach, and TPRS. Teachers of any grade, level or language can use these strategies immediately.
You will
learn how to:
–Stay in the target language AND be understood
–Design Comprehensible Input (CI) lessons
–Create an environment that encourages student output
–Put cultural knowledge at the very heart of your curriculum
–Teach grammar in a natural, whole language context
Bring Training to Your Area
Training events are held throughout the year.
Contact Jan to bring inservice training or an offsite retreat to your area.  A minimum of 10 participants is needed for the best individual pricing. Smaller schools collaborate with neighbors to plan a joint event.  Book for summer or the school year.
Testimonials
"Your presentations were inspirational and informative, relevant and useful.  Your presentation skills are world-class…Your workshops were well prepared, exposing us to a range of research, strategies and ideas…Your enthusiasm was boundless and you are a wonderfully talented entertainer…You made us laugh, you made us think and you made us learn some Swedish!"
Association of Chinese and Mongolian International Schools
What teachers are saying:
"Thank you. You changed my life."
"You have given me so many tools and inspirations that I have known were missing.  I just didn't know where to get them."
"Keep inspiring us. You are amazing and unforgettable. Thank you for changing my career!"
"I can now actually teach in the target language."
"This is the best training/professional development I have ever had."
"I loved the small setting instead of a ballroom of hundreds."
"I loved every minute of it! The way you modeled providing comprehensible input was very useful and inspirational!"
"I've heard of some of these things before, but now I think I can DO IT! "
"I have tried TPRS, but the kids get tired of wacky stories & want some real content."
"I've heard of  and seen story-based teaching, but now I have a fuller understanding of HOW to do it and even HOW to follow it up or springboard off of it."
"I love the ideas for teaching content in the target language.  I adore teaching culture but I don't do it often because I was just focused on teaching the language."
"WOW!  You have given us permission and the resources to change the world!"
"Jan is the best workshop presenter ever!"
"I learn best by having these techniques modeled and this just wasn't done enough in my licensure prep classes."
Contact Jan to bring an inservice to your school/city.
See also: Teacher Inservice, a game-changing onsite professional development series and Specialty Inservices for K-8 and immersion teachers